Memorization Supplement to the Picture Smart Bible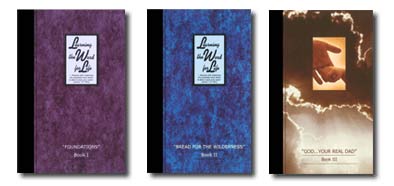 Contains Master Drawings and Student Sheets for each verse, much like the Picture Smart Bible student sheets, plus a "Dialogue with God" page for journaling. There are currently 3 titles in this series.
Read "The POWER of the Blank Page" by Dan Peters
Be sure to specify the correct title:

1. "Foundations" - key verses from The Picture Smart Bible lessons. Perfect companion for memorization.
2. "Bread for the Wilderness" - Scriptures relating to key issues in life.

3. "God, Your Real Dad" - Scriptures to help students develop an intimate "Daddy" relationship with God.
4. Also available as DOWNLOADS!!
Volume I "Foundations" $15.00


(free shipping included in USA)
Resource CD - All 3 LWL plus test and quiz pack!

Have it all in one CD!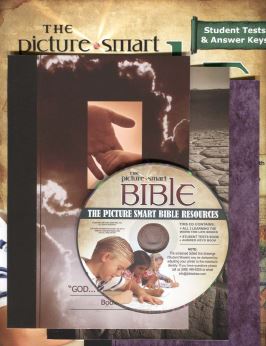 This CD includes all 3 "Learning the Word for Life" books, plus the Student Questions and Answer Key packet. The LWL books are referenced at the end of each TPSB lesson under "Implant the Word". We believe that memorizing the Scripture (made easier with our simple sketches), moves the truth of God's word from the printed page to our mind (Rom. 12:2).
Then, as we meditate and journal (a page is provided for that), the word moves from our head to our heart.
Each of the 3 books also have a theme:
Book 1: "Foundations",
Book 2: "Bread for the Wilderness",
Book 3: "God, Your Real Dad".