Home school parents(teachers) say,
"This Bible curriculum works!!"

The Picture-Smart Bible study has been some of the very best time we have spent learning together as a family. As a teacher, I'm constantly looking for tools that integrate creative approaches to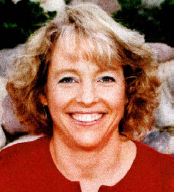 different learning styles and ages. I was immediately impressed with the depth of the curriculum (a complete Bible survey) paired with creative drawing that absolutely anyone can enjoy doing. Those pictures really helped the facts "stick!" It captured the attention of us all. Each child had their own notebook and colored pencil set and we were off and running! At first, I planned to spend the first half hour of our school day in Bible study. Very soon that half hour became one hour and then an hour and a half! My children literally begged for more! It was a delight to have them absorbing and retaining God's Word and then finding ways to apply it to their lives.
We kept it up and 14 months later, we had completed the entire Bible! Each child has their own binder, each page in sheet protectors, and colorfully drawn. They excitedly showed it to friends and relatives. I so enjoyed overhearing them recall favorite passages with clarity. We are delighted that our children have had a complete Bible education ...and we're about to do the entire program again!
One of the best things about PictureThis! is the way Jesus Christ is glorified throughout the Old and New Testaments. The lessons point to Christ as the fulfillment of prophecy and He is clearly seen from Genesis and throughout. The salvation message is woven all the way through Scripture and this program makes that clear.
My all-time favorite part of using PictureThis! is the time we have spent together as a family meditating on God's Word, hiding it in our hearts. God entrusted us with His children, to share our faith with them, and PictureThis! helps us to do that well.
Sincerely Yours,
Kimberly MacFarlane







Anabelle, Janik, who had been taught TPSB in homeschool, worked in the booth next to ours at CHEA. Her words: "This is an amazing curriculum! I had so much fun coloring the pictures and learning about my favorite Bible stories! I think it's the most creative Bible class I've ever seen or heard of! The Picture-Smart Bible is a smart choice!"







"One of the teachers in our homeschool co-op began teaching PictureThis! this past fall. I would often walk by her door and see 25 fourth and fifth graders intently focused on their pages and what she was drawing on the overhead. Curious at what was so phenomenal that it could keep 25 kids absolutely quiet for the better part of an hour and a half, I finally sat in on the class one day. WOW!! What a creative, fun, memorable way to study the Bible! I was so impressed that I decided to teach "PictureThis!" at another co-op for the spring session.
We scheduled two separate classes. We had a 4th-6th grade class and a middle/high school class. Using the exact same curriculum, both classes were a great success! With the high schoolers, it was fast-paced, detailed lecturing and drawing, with them taking turns finding and reading the scripture references aloud. With the younger class, it was less lecturing and more drawing, but still covering all of the information with me reading the scripture to them.
I have now taught this curriculum to kids from 6 to 18. It works just as well in a classroom as it does around my kitchen table. To the kids, all of the tracing and drawing feels like a real break from schoolwork, but I am amazed at what they can retain when it looks like they are just drawing and coloring I've watched them proudly show off their completed pages covering an entire book of the Bible and discuss through what every item on the page means and how it relates to what went on in that particular book.
We are huge fans of 'PictureThis!'" --Michelle, NC







"The Picture-Smart Bible" is an answer to my prayers – a way to teach the wonderful truth to several ages at the same time. I use the Master Drawing to tell the story. My children listen and wait for instructions to color each part of the picture. We memorize Scripture as we go. When we're finished, I go over the entire page, and they remember! My 3 students and myself are having fun and learning. This is for all ages. My students are 10, 11, 17 and I'm 61."
Sharon, CA







"Preparation is a snap. Before the day of our family devotions, my wife makes a copy of the student sheet for each family member on a piece of 3-holed paper. Then, when I get home, sometime before our gathering, I look over the 6 to 8 page script, for the book we have selected for the evening. Sometimes my preparation includes locating the place of the Bible event and the time frame in which it occurred. But, that research is easy because maps and time lines are included with the Bible course. After a few minutes of review, I am ready." -- David, OK







"We have thoroughly enjoyed working with "The Picture-Smart Bible" curriculum this year. Every morning when we began school, the kids would cry out, 'Picture-This!, Picture This! first, please.' So each day began: in God's Word. The kids just loved being able to draw and color the pictures while I read the pages aloud to them. Many times the information in the book would lead to deeper questions and comments from the children; and in turn began some wonderful discussions. The clear explanations and visualizations lead to a clearer understanding of God's word for all of us. It was so neat to see the connections of events and the lineage of the Lord laid out so clearly." --Karen, FL







"I enjoy 'Picture This!' thoroughly because it has countless creative ideas! The symbols and illustrated figures used are extremely easy to comprehend. It is so much easier to remember stories and verses from the Bible that are crucial to understand. The narrative is easy to understand as well as intriguing. The 'Picture This!' notebook is artistically and excellently created and I definitely enjoy it.!"
--Johanna, (11 yrs old, gr. 6)







"This Bible program is the most worthwhile part of our home school day. One of my children says he likes it because he actually wants to pick up his Bible and read it."
--Linda, CA







"Using 'The Picture-Smart Bible", I have seen such spiritual growth in my kids. It has increased their knowledge of the Bible and helped them understand chronological sequence."
--Marla, KS







"This course has been an eye opener for me. I can now see how the Bible fits together. I can find Scriptures and Bible events that were once lost to me even though I had heard them over and over. Now that we have finished, I feel like I have completed a basic course in Bible College. I no longer wrestle with the feelings of inadequacies that once paralyzed my family devotion leadership."
--David, OK