Manual (3-hole punched loose-leaf) /CD/Instant Download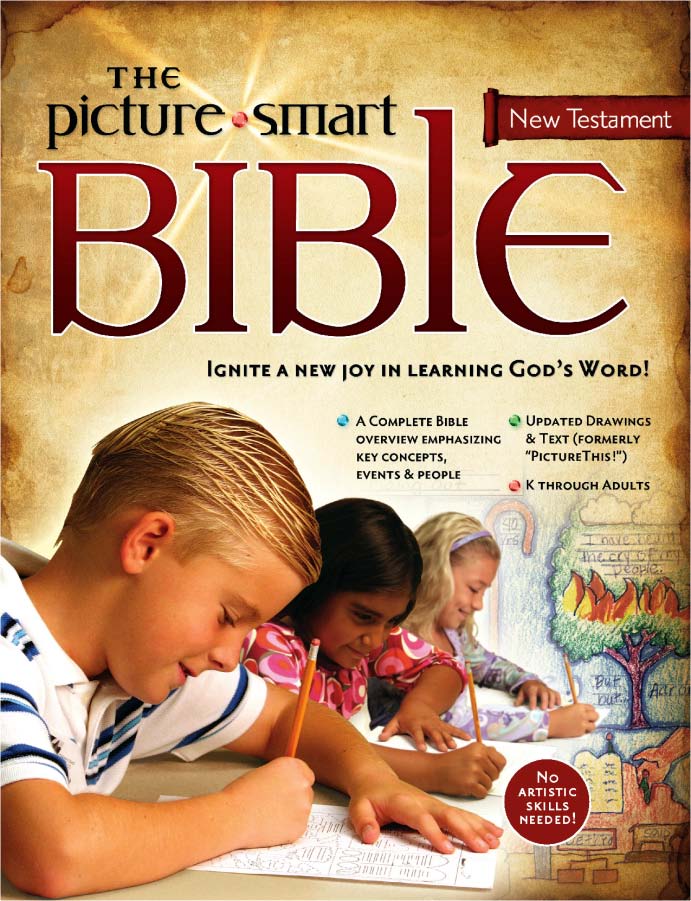 The Picture-Smart Bible is a discipleship and teaching manual for children (gr 4+), teens, and adults as well as an evangelistic tool. Included in the manual:

1. 2 Volume Set, Old and New Testament. The format of 3-hole punched pages allows you to put the manual into a binder and easily add your own notes and other resource materials.
2. Master drawings - a visual guide of the student worksheet for the teacher which illustrates the key concepts of each book of the Bible.

3. A Script - a synopsis of each Bible book to read with instructions regarding when and what to trace or draw on the dotted line drawing.

4. Student sheets - copy these dotted line drawings for your students to complete while the teacher reads through the script. Student sheets are perforated for easy removal and copying.
5. Also available in CD format (PC and Mac) and instant download.
Purchase using PayPal -

Old Testament Instant Download $49.00
(To download instantly, follow the link back to "PictureThis!" on the final PayPal page)



New Testament Instant Download $49.00
(To download instantly, follow the link back to "PictureThis!" on the final PayPal page)





Two volume set (OT & NT) $128.00
Manual comes shrink-wrapped, three-hole punched ready to put into a binder. (free shipping included in USA)
Old Testament Only $78.00
(free shipping included in USA)
New Testament Only $70.00

(free shipping included in USA)
Both Manuals and curriculum CD $170.00
(free shipping included in USA)